English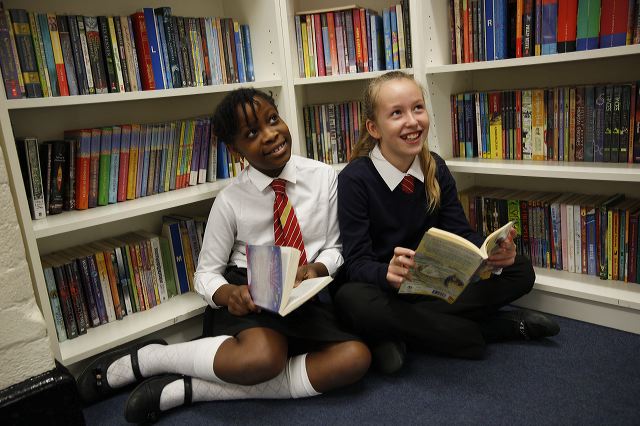 School Values in English
Individual and unique:
English is about gaining power – though building knowledge and through gaining skills, as readers, writers and speakers. It is also about becoming better at resisting powerful influences. Lessons depend on communication with others, on the sharing of ideas and perspectives and on collaborative endeavour. Learning focuses on understanding how people relate to each other: English provides a safe place where we can express emotion.
Wonderful:
Our students learn that communication facilitates a journey into new knowledge, with opportunities for investigation, discovery, analysis and deconstruction. There are always things to find out and puzzles to solve.The texts studied lead us to places we have not seen and experiences we may never have. Students learn that words carry power: they can make us angry, laugh and cry. We see. We think. We wonder. We feel.
Flourish:
We want our students to know that through communication there is the continual promise of real social, academic and economic usefulness. Students are given a safe environment to feel stuck and experience the deep learning associated with becoming unstuck: through challenge home learning and multiple classroom resources. We recognise that academically successful students read for many hours each week and take the steps necessary to becoming independent learners.
Fullness:
We want our students to know that through communication they can find their own paths and to read and create for their own enjoyment; we know that this can mean different things to different people at different times. We continue to improve our library to support this: we strive to find a way to find a path for our more reluctant readers. In English, students learn to gain control as readers, writers, speakers and listeners, allowing them to explore things that matter to them.